Physiotherapy
Physiotherapy is the primary health care profession that helps to restore normal movement and muscle function when someone is affected by injury, illness or disability.
A physiotherapist is a trained and licensed medical professional who assesses and treats a wide range of health conditions and maximize their ability to move and function throughout their lifespan.
At Life Physio & Rehab each treatment is tailored to your individual needs. Treatment is done only by a registered physiotherapist and no support staff involve in the treatment process.
What we can treat:
Motor vehicle Accident (MVA)
Work Related injuries (WSIB)
Concussion Rehabilitation
Cervicogenic headache
Pre-post operative rehab
Neurological Conditions
Pre-post operative rehabilitation
Arthritic conditions
Sports injuries
Sprains & Strain injuries
Neck and back pain

Postural pain
Fibromyalgia
Frozen shoulder
Rotator cuff injury
Bursitis
Tennis and golfer's elbow
Carpal tunnel syndrome
Sciatica
Patello-femoral syndrome
Plantar fasciitis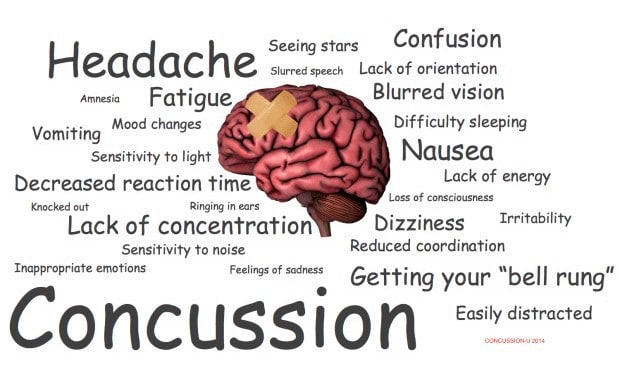 With a certified Complete Concussion Management™ practitioner, our clinic is able to provide concussion diagnosis, management and rehabilitation.
What is a concussion management program?
First a concussion is a mild traumatic brain injury. Early intervention is key to improve recovery. A certified Complete Concussion Management™ physiotherapist will take you through an assessment, then will design a patient tailored treatment and rehabilitation comprehensive plan.
Concussiontreatment programs are covered by most extended health care benefit insurance plans.
Through a gradual reintroduction of activities, you will be able to return to school, work and resume sport activities.
We offer same day appointment at our clinic Monday to Saturday.
Shockwave therapy
Shockwave therapy is highly effective non-invasive treatment option for sub-acute and chronic musculoskeletal conditions, certain bone conditions and sports injuries. Shockwave therapy delivers sound waves to areas of injured body tissue via a hand-held probe placed on the skin.
Most indications required 3-5 treatments which are done 3-7 days apart, depending on the patient's tolerance.  Treatment sessions only takes approximately 5-10 minutes. Patients may experience mild discomfort in the treated area and usually subsides after 24 hours. Some patients  will experience an immediate  pain relief following the treatment  but it may take several months before maximum effect is achieved.
It is recommended that you avoid vigorous activities for 48 hours following each treatment session.
What Conditions Can Be Treated?
Chronic Neck Pain
Rotator Cuff Tendonitis
Frozen Shoulder
Lateral Epicondylitis(Tennis Elbow)
Medial Epicondylitis( Golfer's Elbow)
Carpal Tunnel Syndrome
Dupuytrens Disease
De Quervain Disease
Chronic Low Back Pain
Hip Pain ( Bursitis, Heterotopic Ossification)

Patellar Tendonitis
Iliotibial Band Syndrome
Hamstring Tendinopaty
Guadriceps Tendinopaty
Knee Pain (Osteoarthritis,Patellar Tendonitis)
Shin Splints
Stress Fractures( Bone Healing)
Achilles Tendonitis
Plantar Fasciitis
Morton's Neuroma
Massage Therapy
Registered massage therapists are regulated health care professionals who use a variety of hands-on techniques to relax muscles. Massage may help to decrease pain, increase a range of motion and muscle flexibility. Increases blood circulation, relieves tension and stress, decreases post surgical adhesions and swelling. Overall enhance emotional and physical well-being.
Traditional Chinese Medicine
Traditional Chinese medicine therapy includes:
Acupuncture, Cupping and Herbal medicine
Acupuncture is a traditional Chinese therapeutic treatment that involves the insertion of thin needles into acupuncture points. Acupuncture may help addictions (smoking, alcohol), chronic obstructive pulmonary diseases, sleeping problems, headaches, fibromyalgia, digestive problems, arthritis and emotional problems.
Cupping therapy
Cupping therapy is an ancient alternative treatment method in which a local suction is created on the skin. Cupping is used to relieve neck and back pain, muscle stiffness, anxiety, migraines and enhance circulation.
In our clinic, traditional Chinese medicine treatments are offered by registered traditional Chinese medicine practitioner.
Fees
Initial assessment: ( 45-60 minutes) 110 $
Follow-up sessions
60 minutes:$100
45 Minutes: $85
30 minutes:$70
Shockwave Therapy:  $120.00 per session
Acupuncture:  $90 per session
Massage therapy:
60 minutes: $90+ HST
45 Minutes: $75+ HST
30 Minutes: $60+ HST
In-home physiotherapy: $140